Our solid 4 flail crushing versus chain allows finer crushing of bulbs and tubes which reduces vibration that leaves more capacity per drum.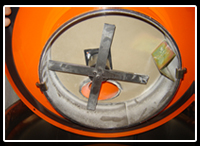 Our sleeve system preventing any user from mercury exposure when doing drum changes.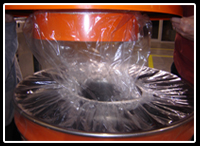 100% Automatic closure
of all feed tubes versus
manual removal of a plug
on all openings.