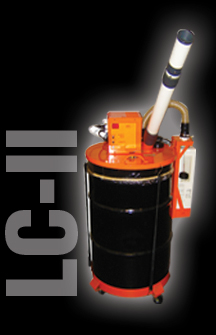 One of our earlier and long standing models.
Built for heavy-duty use, crushes straight lamps only,
4 & 8 feet. Ensures years of dependable performance. Optional "TDPG Trap Door" is also available for the
LC model.

55 (45 gal imp) gallon drum not included.
Drum dolly is optional.

Item code: 25DLC-II-W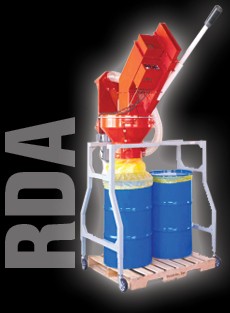 Our Top of the line model. Designed for
maximum versatility, crushes all lamp types
(straight tubes 4 & 8 feet, bulbs up to 7.5 in,
U shaped and circular up to 15in in diameter or
between legs). Emission tested and "on-Site" proven
for long durability. A dependable workhorse.
55 (45 gal imp) gallon drums not included.
Platform is optional.

Item code: 25DRDA-W